Hello Beautiful!
I am delighted that you decided to explore the world of beautiful skincare. I am Oliwia and I am the owner of the brand. Originally from Poland, I found my home in London, UK where I reside.
My complex educational background varies from IT , Law and Cosmetology. I love to learn new things and develop my knowldege so I can have deeper understanding of skin, cosmetic ingredients and formulations to help my clients reach their skin goals.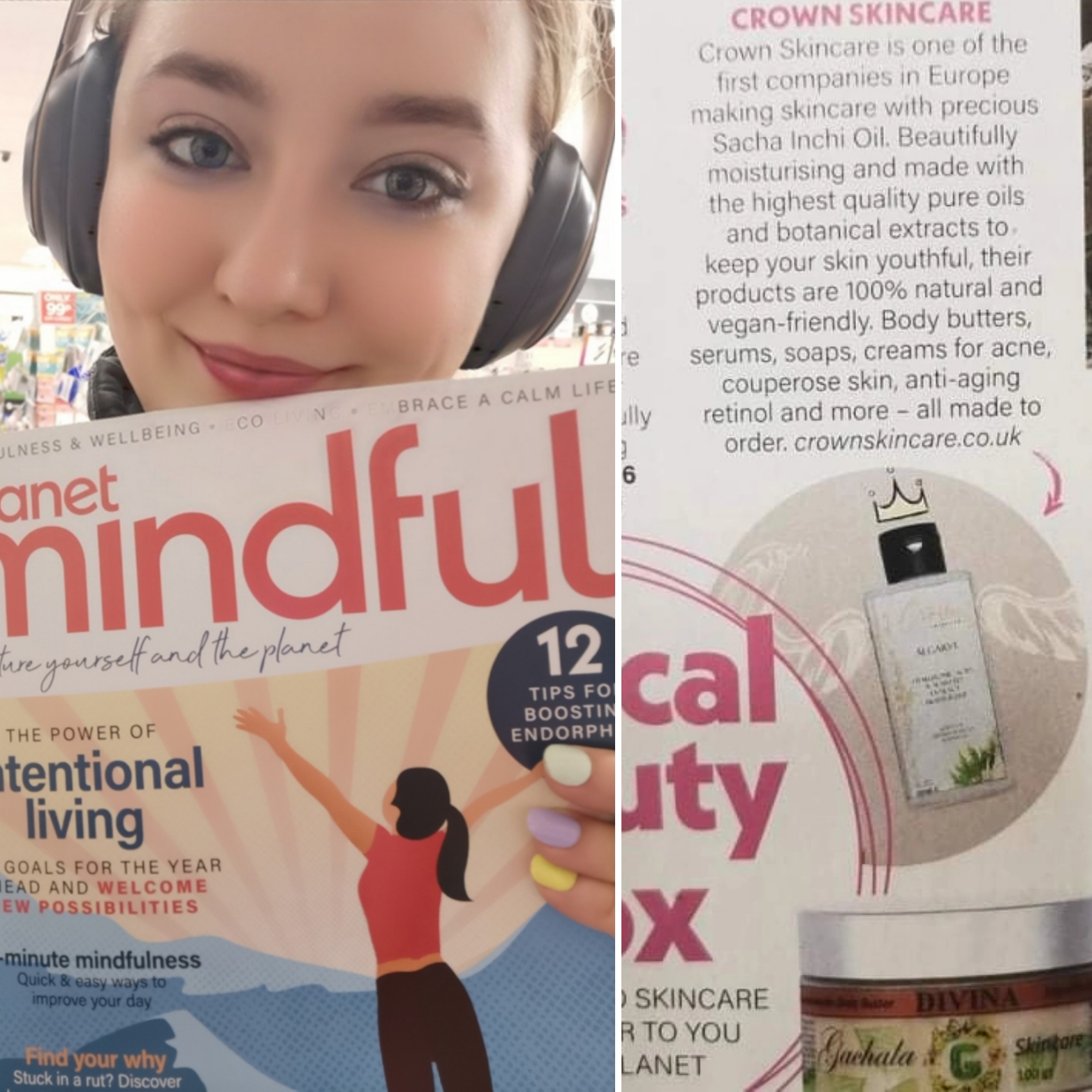 Crown Skincare is a natural, vegan, hand crafted in the UK Skincare brand for conscious customers, who choose their face and body care products carefully. Inside our cosmetics you can discover luxurious, effective botanical extracts from all over the world, blended with highest quality active ingredients. Made with love, passion and knowledge. We offer you amazing results confirmed by our satisfied customers.

Our story begun when I was a child. My grandmother was hand-making beautiful, natural skin care and to this day I remember the smell of a fresh lavender in her home. Ladies kept coming and ordering her creams. She tought me a lot how to prepare them and how to care for my skin.
For a long time I have suffered from acne and eczema, until I decided to use the knowledge I had and start preparing myself my own creams. Thanks to this I healed my own skin and it is how the passion and hard work begun.

In my products You will not find any shortcuts or cheap ingredients. You pay for what you receive - masterfully crafted, eco-friendly skin care that CARES, not a basic, cheap , short list of ingredients. I always believed that skin care can be effective and have plethora of nourishing ingredients, without a high price tag.